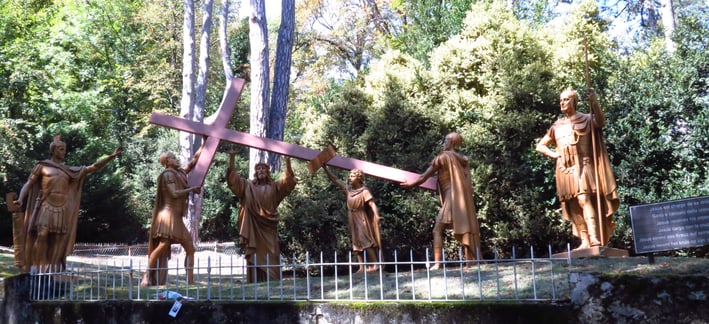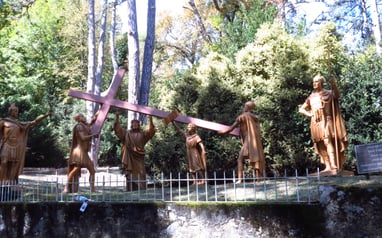 2nd Station - Jesus carries His cross
We adore You, O Christ, and we praise you. For by Your holy cross You have redeemed the world.
Verse: It was preparation day for Passover, and it was about noon. And Pilate said to the Jews, "Behold, your king!" But they cried out, "Away with him, away with him! Crucify him!" Pilate said to them, "Shall I crucify your king?" The chief priests answered, "We have no king but Caesar." Then Pilate handed Jesus over to them to be crucified. So, they took Jesus, and carrying the cross himself he went out to the Place of the Skull, in Hebrew, Golgotha. (John 19:14-17)
Prayer: Lord Jesus Christ, you willingly accepted the cross and walked the road to Calvary to die for me. As You carried the cross You lovingly thought of me with all my sins and offered to the Father the death You were about to suffer for my salvation. Jesus, I repent of all my sins. I love You with all my heart. Holy Spirit, grant me the grace to accept the crosses I must bear and to willingly carry the crosses of others as Jesus carried mine. Amen.
Optional: Our Father...Hail Mary...Glory Be